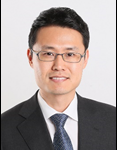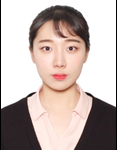 [Prof. Jae-Woong Jeong, Simok Lee, From Left ]
Ph.D. student Simok Lee (Advised by Jae-Woong Jeong) won the Best Paper Award at the 2022 Korean Sensors Society Autumn Conference.
The Korean Sensors Society Conference is a conference held every spring and fall, and this year, and this autumn conference was held in Yeosu from August 24th to 26th.
Ph.D. student Simok Lee has published a paper titled "Adaptive Electronic Skin with High Sensitivity and Large Bandwidth Based on Gallium Microdrop-Elastomer Composite".
Details are follows. Congratulations once again to Ph.D. student Simok Lee and Professor Jae-Woong Jeong!
Conference: 2022 Korean Sensors Society Autumn Conference
Date: August 24-26, 2022
Award: Best Presentation Paper Award
Authors: Simok Lee, Sang-Hyuk Byun, Jae-Woong Jeong (Advisory Professor)
Paper Title: Adaptive Electronic Skin with High Sensitivity and Large Bandwidth based on Gallium Microdroplet-Elastomer Composite