Kweon, In So Kweon, In So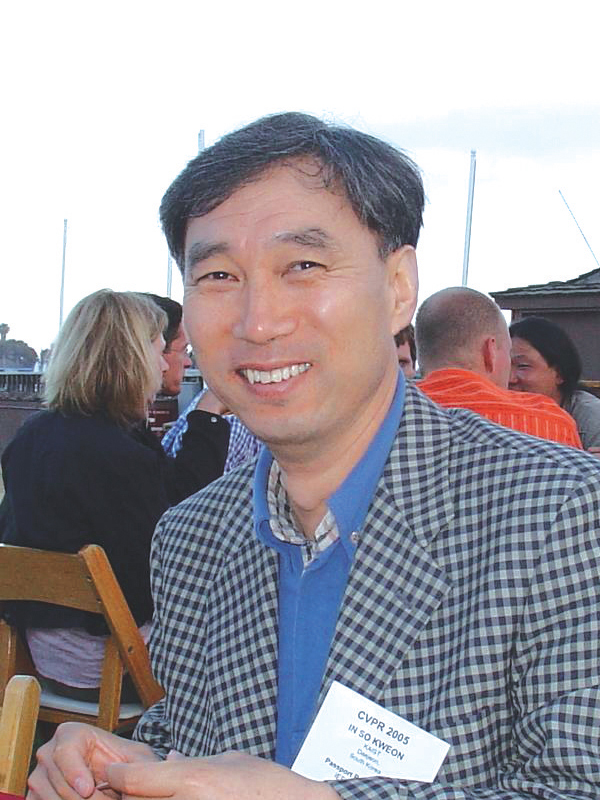 Research Group

Signal

Research

Computer Vision & Robotics

Laboratory

Robotics & Computer Vision Lab.

Building

Contact

3465

Email

Website
Degree
Ph.D. (1990) Carnegie Mellon Univ.
Achievement
Kuk-Jin Yoon and In-So Kweon, "Adaptive Support-Weight Approach for Correspondence Search", IEEE Transactions on Pattern Analysis and Machine Intelligence (TPAMI), vol. 28, no. 4, pp. 650-656, 2006.
Olivier Duchenne, Francis Bach, Inso Kweon, and Jean Ponce, "A Tensor-Based Algorithm for High-Order Graph Matching", IEEE Conference on Computer Vision and Pattern Recognition (CVPR), 2009. (Best Student Paper - Honorable Mention)
Yunsu Bok, Yekeun Jeong, Dong-Geol Choi and In So Kweon, "Capturing Village-level Heritages with a Hand-held Camera-Laser Fusion Sensor", International Journal of Computer Vision (IJCV), vol. 94, no. 1, pp. 36-53 , August 2011.
"METHOD AND APPARATUS FOR DETECTING EDGE OF IMAGE AND COMPUTER READABLE MEDIUM PROCESSING THE METHOD", KOR Patent 0835380 (2008), US Patent 8,121,431 (2012), JP Patent 4767240 (2011).