Sung, Youngchul Sung, Youngchul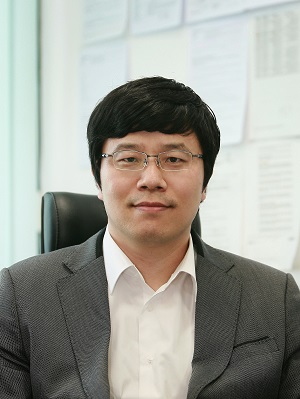 Research Group

Communications

Research

Signal Processing, Statistical Inference, Reinforcement Learning

Laboratory

Smart Information Systems Research Lab.

Building

Contact

3484

Email

Website
Degree
Ph.D. (2005) Cornell University, Ithaca, NY
Achievement
Junyeong Seo, Youngchul Sung, and Hamid Jafarkhani, "A high-diversity transceiver design for K-user MISO broadcast channels," arXiv preprint, Jun. 2018
Gilwon Lee and Youngchul Sung, "A new approach to user scheduling in massive multi-user MIMO broadcast channels," IEEE Transactions on Communications, vol. 66, no. 4, pp. 1481 – 1495, Apr. 2018
Gilwon Lee, Youngchul Sung, and Junyeong Seo, "Randomly-directional beamforming in mm-wave multi-user MISO downlink," IEEE Transactions on Wireless Communications, vol. 15, no. 2, pp. 1086 - 1100, Feb. 2016
Song Noh, Michael Zoltowski, Youngchul Sung, and David Love "Pilot beam pattern design for channel estimation in massive MIMO systems," IEEE Journal of Selected Topics in Signal Processing, vol. 8, no. 5, pp. 787 - 801, Oct. 2014.
Youngchul Sung, Lang Tong and H. Vincent Poor, "Neyman-Pearson detection of Gauss-Markov signals in noise: Closed-form error exponent and properties," IEEE Transactions on Information Theory, vol. 52, no. 4, pp. 1354-1365, Apr. 2006.