Professor Lee, Hyunjoo Jenny, KAIST EE school will receive a commendation award from the Minister of Science, Technology and Information at the ceremony commemorating the 55th Science Day, to be held on April 21.
Professor Lee was recognized for her contribution to discovering advanced women resources through planning and completing several projects to foster female scientists.
She is also acknowledged for her contribution to raising the international status of Korean academic society through presentation of world-class research results and academic leadership.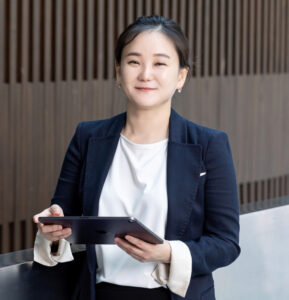 [Prof. Lee, Hyunjoo]