Song, Iickho Song, Iickho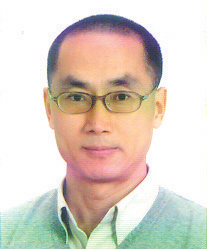 Research Group

Communication

Research

Signal Detection Theory, Estimation, Mobile Comm.

Laboratory

Statistical Signal Processing Lab.

Building

Contact

3445

Email

Website
Degree
Ph.D. (1987) Univ.of Pennsylvania
Achievement
Y. H. Kim, I. Song, S. Yoon, and S. R. Park, "An efficient frequency offset estimator for OFDM systems and its performance characteristics," IEEE Tr. Vehic. Techn., vol. 50, no. 5, pp. 1307-1312, Sep. 2001.
I. Song, J. Bae, and S. Y. Kim, Advanced Theory of Signal Detection, Springer, 2002.
I. Song, K. S. Kim, S. R. Park, and C. H. Park, Principles of Random Processes, Kyobo, 2009.
I. Song, T. An, and J. Oh, Near ML decoding method based on metric-first search and branch length threshold, US 8018828 B2, USA, Sep. 13, 2011.