Shin, Mincheol Shin, Mincheol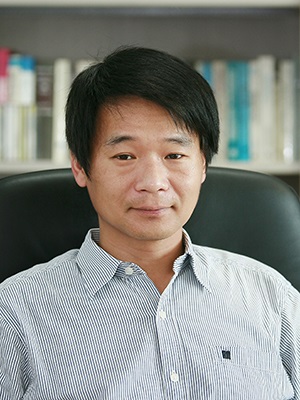 Research Group

Device

Research

Computational Nanotechnology, Nano Device Simulation

Laboratory

Computational Nanotechnology Lab.

Building

Contact

7418

Email

Website
Degree
Ph.D.(1992) Northwestern Univ. U.S.A.
Achievement
M. Shin, "Multi-gate nanowire FET", Simulation tool on nanoHUB, DOI:10254/nanohub-r2704, May 2008. http://www.nanohub.org/tools/mgnanowirefet(Accumlated users:340, Jobs:7696)
M. Shin, "Quantum simulations of ballistic nanowire field effect transistors", Encyclopedia of Complexity and Systems Science in Meyers, Robert(ED), Springer New York, June 2009(Invited Article)
M. Shin, S. Lee and G. Klimeck, "Computational study on the performance of Si nanowire pMOSFETs based on the k.p method", IEEE Tr. Electron Devices, vol. 57. no. 9, pp. 2274-2283, Sep. 2010.
M. Shin, Y. Park. K.-J. Kong, and H. Chang, "Interface model for HfO2 gate stack from first principles calculations and its application to nanoscale device simulations", Appl. Phys. Lett., vol. 98, no. 17, pp. 173501-173501-3, Apr. 2011.
Jaehyun Lee and Mincheol Shin, "Simulation Study of Germanium p-type Nanowire Schottky Barrier MOSFETs", IEEE Electron Device Letters, vol. 34, no. 3, pp. 342-344, March, 2013.