Youn, Chan-Hyun Youn, Chan-Hyun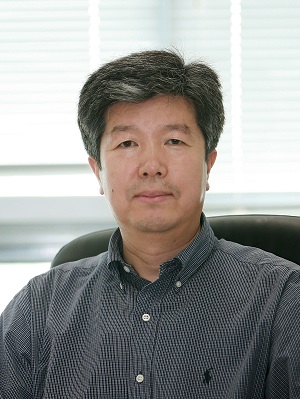 Research Group

Computer

Research

Distributed Computing, Cloud System, Bio-Application Service

Laboratory

Advanced Network and Computing Lab.

Building

Contact

3495

Email

Website
Degree
Ph.D.(1994) Tohoku Univ.
Achievement
Limei Peng, Chan-Hyun Youn, Wan Tang, Chunming Qiao, A Novel Approach to Optical Switching for Intra-Datacenter Networking, IEEE/OSA Journal of Lightwave Technology, Jan. 2012.
Byungsang Kim, Chan-Hyun Youn, A Performance Evaluation of the Synchronized Provisioning with an Adaptive Buffer Resilience Scheme over Grid Networks, to appear in IEEE Communications Letters, April 2012.
Yong-Hyunk Moon, Chan-Hyun Youn, An Integrated Approach towards Aggressive State-Tracking Migration for Maximizing Performance Benefit in Distributed Computing, Cluster Computing Journal, Springer, Jan. 2012.
Sangjin Jeong, Chan-Hyun Youn, Eun Bo Shim, Moonjung Kim, Young Min Cho, Limei Peng, An Integrated Healthcare System for Personalized Chronic Disease Care in Home-Hospital Environments, IEEE Transactions on Information Technology in Biomedicine, July 2012.
Chan-Hyun Youn, Eun Bo Shim, Soo Lim , Young Min Cho, Hyuck Ki Hong , Yeon Shik Choi, Hyo-Derk Park , Hong Kyu Lee, A Cooperative Metabolic Syndrome Estimation with High Precision Sensing Unit, IEEE Transaction on Biomedical Engineering, Vol. 58, No. 3, pp809-813, March 2011.