Rhee, June-Koo Rhee, Kevin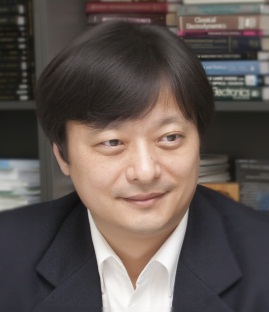 Research Group

Wave

Research

Quantum Secure Information, Quantum Machine Learning, Optical Communications

Laboratory

Quantum Information and Communications

Building

Contact

7416

Email

Website
Degree
Ph.D (1995) Univ. of Michigan, Ann Arbor
Achievement
K. Lee, C. Thai, and J.-K.K. Rhee, "All optical discrete fourier transform processor for 100 Gbps OFDM transmission," Optics Express, vol.16, no.5, pp.4023-4028, Mar. 2008.
S. Jung, J. Sung, Y. Bang, M. Kserawi, H. Kim, and J.-K.K. Rhee, "Greedy local routing strategy for autonomous global load balancing based on three-dimensional potential field," IEEE Comm. Lett. vol.14, no.9, pp.839-841, Sept. 2010.
J.-K.K. Rhee, N. Cvijetic, N. Wada, and T. Wang, "Optical orthogonal frequency division multiplexed transmission using all optical discrete fourier transform," Laser Photonics Rev., vol.7, iss.4, pp.539-553, July 2013.
Z.Y. Ou, J.-K. Rhee, and L. J. Wang, "Observation of four-photon interference with a beam splitter by pulsed parametric down-conversion," Phys. Rev. Lett., vol. 83, no. 5, pp.959-962, Aug., 1999.