EE Professor. Jun-Bo Yoon's lab from the School of Electrical Engineering KAIST selected as the healthy lab of the year by the National Research Foundation
The selection of healthy lab of the year, which marks its second anniversary this year, aims to discover, encourage, and spread a healthy culture by finding excellent examples of science and technology labs in Korea to create a desirable graduate laboratory culture and establish research ethics. The National Research foundation selected 3DMNSL Lab for its unique and good cultures that are in line with the purpose of the project after Kim Bum Joon applied. The lab received an award from the Minister of Science and ICT, a certified signboard, a logo, and 10 million KRW.
3D Micro-Nano Structures Laboratory received the award for its distinctive culture, horizontal and respectful culture, and good research performance.
1) Graduate students rather than the professor selects the new students (Graduate students spend more time together)
2) Continous efforts are made to maintain a good culture and improve the weakness through professor evaluation and lab evaluation (The graduate students
anonymously evaluated the professor and the lab)
3) Encourage students to focus on research by improving student welfare
4) Establishing a system to refer to all materials of graduates and students through an FTP server
Professor. Jun-Bo Yoon created the course Technical Writing to help graduate students in various fields including writing effective thesis papers, research ethics since 2005. The course introduces a good example of an ideal life in graduate schools and is evaluated to be a mandatory course for its great message. Professor Yoon commented that "I was also asked whether the students were also actually healthy." The professor also added, "I hope that other excellent labs can also apply through this opportunity."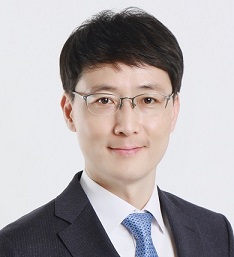 Professor. Junhyuk Kang, chair of School of EE, commented that he is happy that professor Yoon's lab was selected among the 10 healthy labs selected and praised Professor Yoon and his students for introducing an exemplary culture to the entire department.