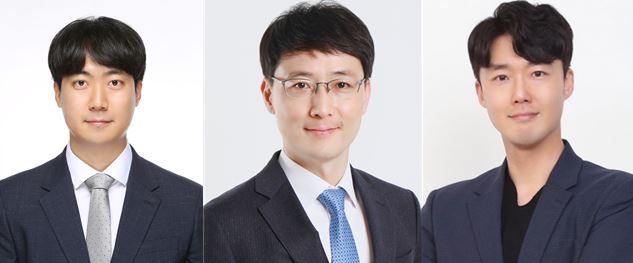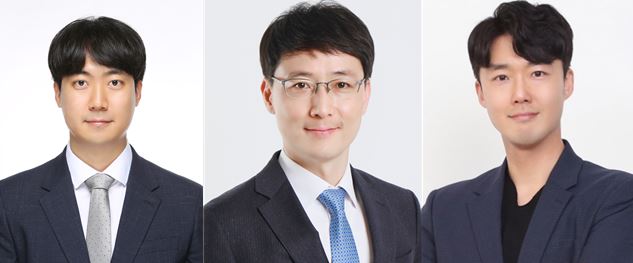 TITLE: EE Professor Jun-Bo Yoon's research team developed a highly sensitive and reliable wireless Hydrogen gas sensor through phase-transition-inhibited Pd nanowires, and is selected as a supplementary cover paper.
A research team consisting of KAIST's School of Electrical Engineering Professor Jun-Bo Yoon and Busan National University's Professor Min-Ho Seo (KAIST Ph.D graduate) has developed a method for wireless and linear Hydrogen detection with high sensitivity, and the paper was accepted to ACS Nano 2022 (Min-Seung Jo as the first author). The research team successfully built a sensor that exhibits high sensing linearity and stable sensitivity over Hydrogen gas concentrations of 0~4% using 3-dimensional Pd nanowire structures that exhibit Pd phase-transition-inhibitions. 
*Phase-transition: physical processes of transition between a state of a medium (such as solid, liquid, and gas phase) used in chemistry and thermodynamics
The research, led by a Ph.D candidate student Min-Seung Jo as the first author, has been published in a well-known international journal ACS Nano on May 2022. (Paper: Wireless and Linear Hydrogen Detection up to 4% with High Sensitivity through Phase-Transition-Inhibited Pd Nanowires) (
https://pubs.acs.org/doi/10.1021/acsnano.2c01783)
.
Hydrogen gas has gaining attention as the next generation environmentally friendly energy carrier due to its high combustion energy and the generation of water as the sole byproduct. However, the use of Hydrogen gas requires strict supervision as the gas is flammable and explosive at concentrations above 4% in air.
Among various Hydrogen gas sensing materials, palladium (Pd) is known to be very appealing not only for its simple mechanism of change in electrical resistance by reacting with the Hydrogen gas, but also very stable as there are no byproducts during the reaction. However, when Pd is exposed to over over 2% H2 concentration, phase transition occurs which results in limitations of concentration range for detection, delay in reaction time, and impairment of durability, and does not meet the basic requirements of being able to detect H2 concentrations of up to 4%.
To solve this issue, the research team designed and manufactured a new Pd nanostructure in which the chemical potential can be reduced that leads to a lower free energy of phase transition. The new sensor was successfully able to detect H2 concentrations of 0.1~4% with 98.9% linearity. The team also demonstrated a sensor system that wirelessly detects H2 through by incorporating the sensor with BLE (Bluetooth low energy), 3D printing, and an Android application, and it was able to reliably detect H2 leakage with a smartphone or a PC even when located 20 meters away from the sensor. This research is significant in that it was a successful attempt at building a reliable Pd-based H2 sensor that can detect H2 concentrations of over 2%, which was previously difficult to produce. In particular, it is expected that this sensor will be used for safety management in the future where Hydrogen-based clean energy is prevalent. 
Korean newpapers share this news 28th June.
[Relate  link]