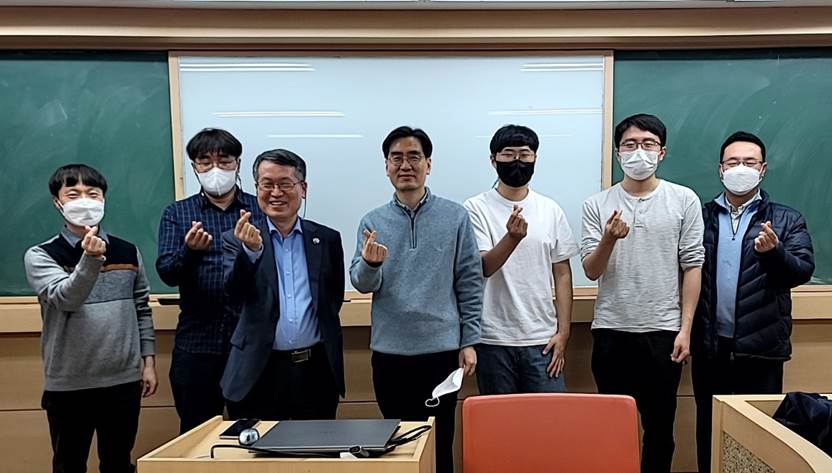 KAIST EE Professor Hyun Myung's team collaborated with Hill's Robotics (CEO Myung-gyu Park), a company that transferred technology, at the world's largest new technology fair, 'CES 2023' held annually in Las Vegas, USA, to develop robotics ( Robotics) sector CES 2023 Innovation Award.
Hi-bot of Hills Robotics is a high-tech self-driving robot based on simultaneous localization and mapping technology (hereinafter referred to as SLAM) using a low-cost 2D laser scanner by Professor Hyun Myung's team.
It was awarded the Innovation Award for its technical distinction.
First, it is an effective non-face-to-face meeting support function. Instead of the existing 2D hologram expression method, they used a 360-degree omnidirectional stereoscopic hologram technology to implement the world's smallest metaverse type, docent/non-face-to-face meeting support function.
Second, it is a disease prevention and quarantine function that meets the pandemic era. It uses a non-contact touch screen method to block the transmission of contamination due to contact and provides a plasma air disinfection function.
Lastly, it is a multi-functional mobile platform with built-in AI and SLAM-based self-driving intelligent platform SOLOMAN and can be used in various environments.
In addition to this, it can be seen as an artificial intelligence-based quarantine/docent/guide robot suitable for the With Corona era in that it has sterilization/air cleaning/therapy functions in consideration of various indoor environments and customer tastes.
It is expected to be used in multi-sure public places such as domestic and foreign museums, hospitals, and airports.
In addition to CES 2023 Hi-bot, Hills Robotics (formerly Hills Engineering), to which Professor Hyun Myung's team transferred technology, they won the CES Innovation Award in the past years with Coro-bot CES 2021 and Hey-bot CES 2022.
Professor Joonhyuk Kang (Head) of the School of Electrical Engineering said, "Professor Hyun Myung's research team won the Prize at the Future Challenge Defense Technology Drone Competition last week, so winning the CES 2023 Innovation Award is even more meaningful. We will actively support the scientific contribution of technology transfer that we plan to hold the 2023 mobility technology show with KAMA."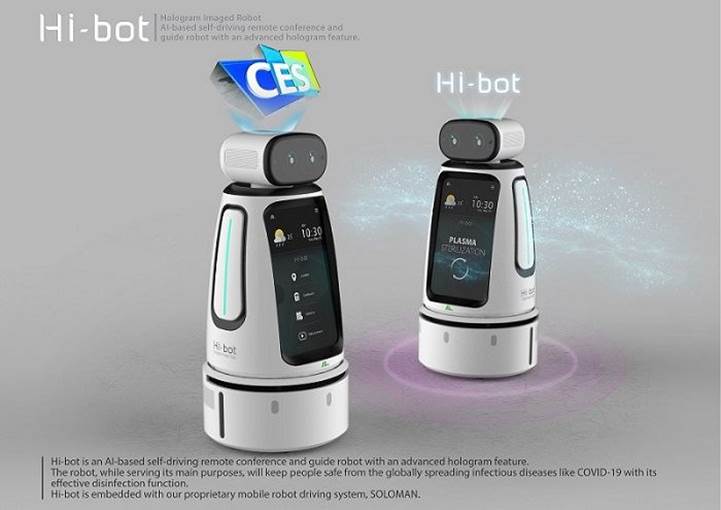 Link: 
https://news.kaist.ac.kr/news/html/news/?mode=V&mng_no=24950
https://digitalchosun.dizzo.com/site/data/html_dir/2022/11/17/2022111780240.html