Congratulations to Dahun Kim(Advised by Kweon, In So) and Insu Han (Advised by Jinwoo Shin) on winning the 2019 Microsoft Research Asia Fellowship Award! This year, 101 distinguished Ph.D. candidates from 31 leading research universities or institutions applied for MSRA fellowships. Applicants included candidates from the China mainland, Hong Kong, Taiwan, Japan, South Korea, and Singapore. Each candidate's credentials, publications, and research projects were thoroughly evaluated by a review committee. And only 12 extremely outstanding students have been awarded fellowships. A cash award is also provided to support the fellow's research and academic endeavors.
Moreover, Microsoft Research Asia would like to provide the fellowship winner a 3-month visiting research opportunity, which helps the winner to broaden his or her horizons by doing research at a top international research institute under the guidance of an experienced researcher.
Dahun Kim and Insu Han were invited to attend the 2019 MSRA Fellowship Award Ceremony held in Beijing, China, on Nov 8th. The ceremony was one of the key sessions of 2019 MSRA Academic Day.
Since its inception in 1999, the program has attracted applications from approximately 1,300 Ph.D. candidates from more than 70 universities in the Asia-Pacific region, with 429 outstanding students having been awarded Microsoft Research Asia Fellowships. Many of them have become influential researchers in their area. We are glad to have Dahun Kim and Insu Han as Fellowship winners this year, and we look forward to his future achievements!
Click here to learn more about the Microsoft Research Asia Fellows.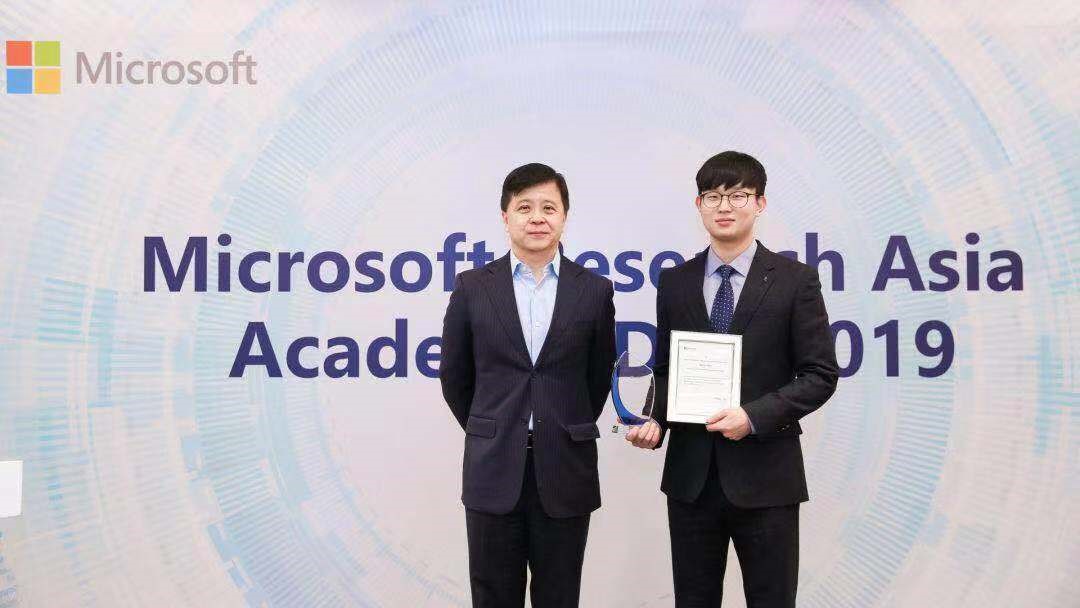 Ph.D. student Dahun Kim(Advised by Kweon, In So)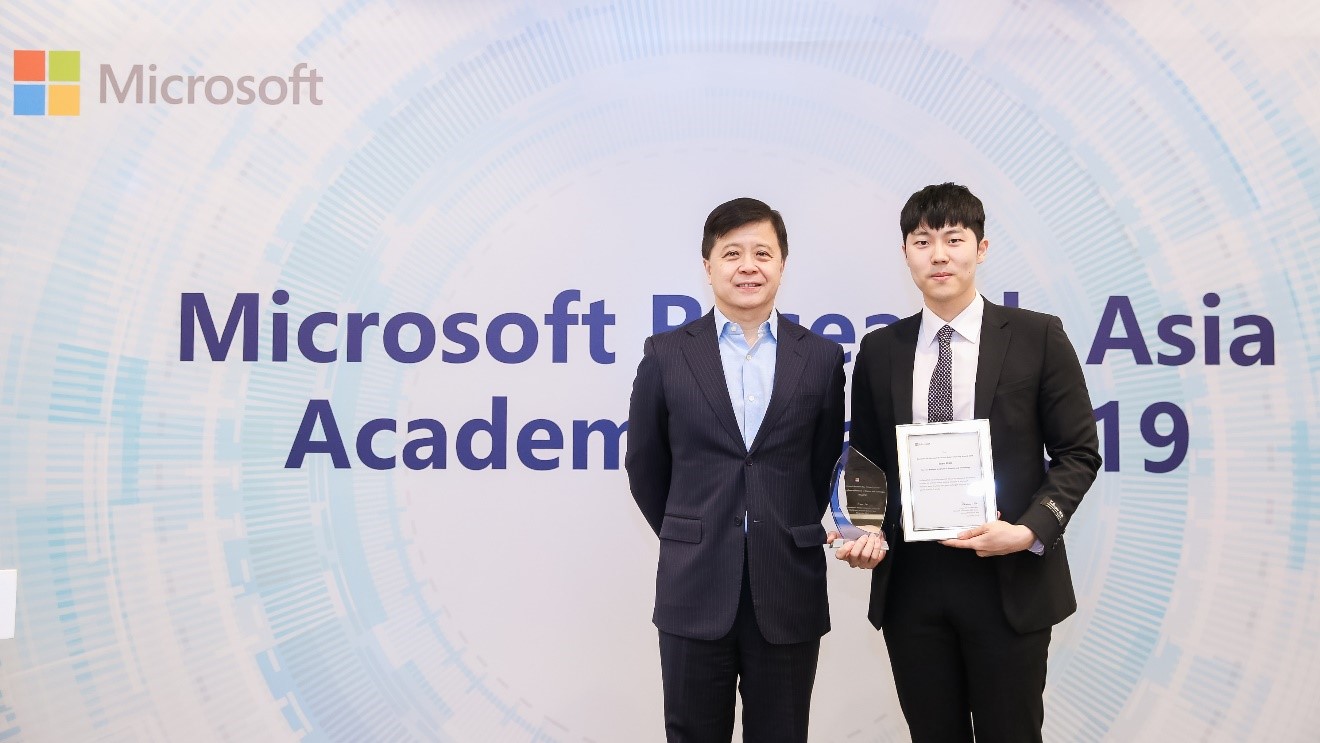 Ph.D. student Insu Han(Advised by Jinwoo Shin)