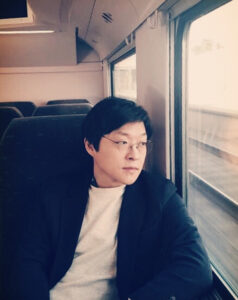 [Prof. Jaehyouk Choi]
Prof. Jaehyouk Choi has been appointed as an Associate Editor of Journal of Solid-State Circuits (JSSC), which is the most prestigious journal in the field of semiconductor circuit design published by the International Electrical and Electronic Engineers (IEEE) Solid-State Circuit Society (SSCS).
IEEE SSCS is the world's largest semiconductor integrated circuit society with over 10,000 members worldwide, and the JSSC journal published by SSCS is the most downloaded journal of IEEE Xplore with a history of 56 years. Currently, 19 experts around the world are serving as editors, and two members are active in Korea.
Prof. Jaehyouk Choi researches high-speed wired/wireless communications and next-generation memory interface circuits and has published 19 JSSC papers and 18 International Solid-State Circuits Conference (ISSCC) papers as the corresponding author over the past 7 years. In particular, he is recognized for its world-class research achievements in the field of "ultra-low-noise high-frequency signal generation circuit designs".
The list of editors of the IEEE JSSC can be found at the link below.
https://sscs.ieee.org/publications/ieee-journal-of-solid-state-circuits-jssc/jssc-editorial-board