First development of  ferroelectric materials that are thermally stable in various 3D structure integration processes 
-First ever to develop ferroelectric materials that are thermally stable in various 3D structure integration processes by carefully considering the dopant physical characteristics and mechanical energy of Hafnium materials 
-The thermally stable ferroelectric materials and process guideline that the research team developed and proposed are expected to play a pivotal role in ferroelectric-based 3D structure memory development in the field of academic and semiconductor industry.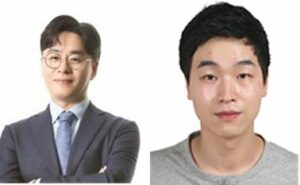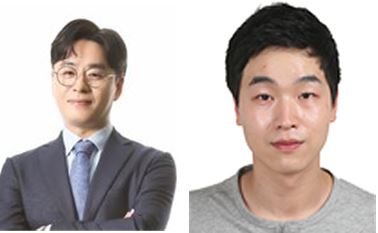 [Professor Sanghun Jeon, and ph.D candidate Giuk Kim]
KAIST EE professor Sanghun Jeon and his research team developed the first-ever ferroelectric materials that are thermally stable in 3D integration process, exploiting the physical understanding of Hafnium ferroelectric materials. Given that the present semiconductor industry is constantly addressing the need for highly integrated and efficient 3D memory devices, this research accomplishment is expected to be appraised as one of the key technologies for ferroelectric-based 3D memory integration process.
Professor Jeon and his research team integrated ferroelectric-based memory device using CMOS process, and found that the strong ferroelectricity property is manifested after applying high thermal energy (>750 degree Celsius, 30 minutes) to it. Also, they developed and proposed the research framework in which the relationship between the domain switching operation and the thermal energy of ferroelectric materials can be intuitively analyzed through electrical measurements.
This research is significant in that it narrowed the gap between the semiconductor manufacturing industry and academia, the former of which is calling for the need for ferroelectric-based 3D memory device integration process and the latter of which is actively studying the functionality of ferroelectric materials.
Professor Jeon explained that "this research accomplishment is expected to be a breakthrough technology for ferroelectric-based 3D memory and circuit integration development, and to play a pivotal role in highly integrated and efficient system development."     
This research, which Ph. D candidate Giuk Kim conducted as the first author and was supported by Samsung Electronics, was presented in IEEE International Electron Devices Meeting 2022 (IEDM 2022) , one of the most prestigious conferences in the field of semiconductor device and circuits on Dec. 5.