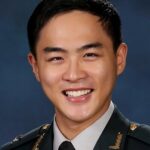 [Gyuwan Kim]
Talent Award Korea, which is hosted by Ministry of Education and Korea Foundation for the Advancement of Science & Creativity, aims to recognize and celebrate young and outstanding individuals.
The ceremony for 2022 Talent Award of Korea was held at Government Complex Sejong Convention Center on 29th Afternoon. Gyuwan Kim, who is a R&D officer for Republic of Korea Army (ROKA) and a KAIST EE graduate student, has been nominated for the young/university sector for his remarkable achievement in the field of optical communication and its application in defense science & technology.
Recipients of Talent Award of Korea have been carefully selected through regional and central examination of the 50 high school students and 50 university students / youth, who are recommended by heads of schools and institutions that they belong to.
The award recipients also received a monetary reward of 2,000,000 KRW.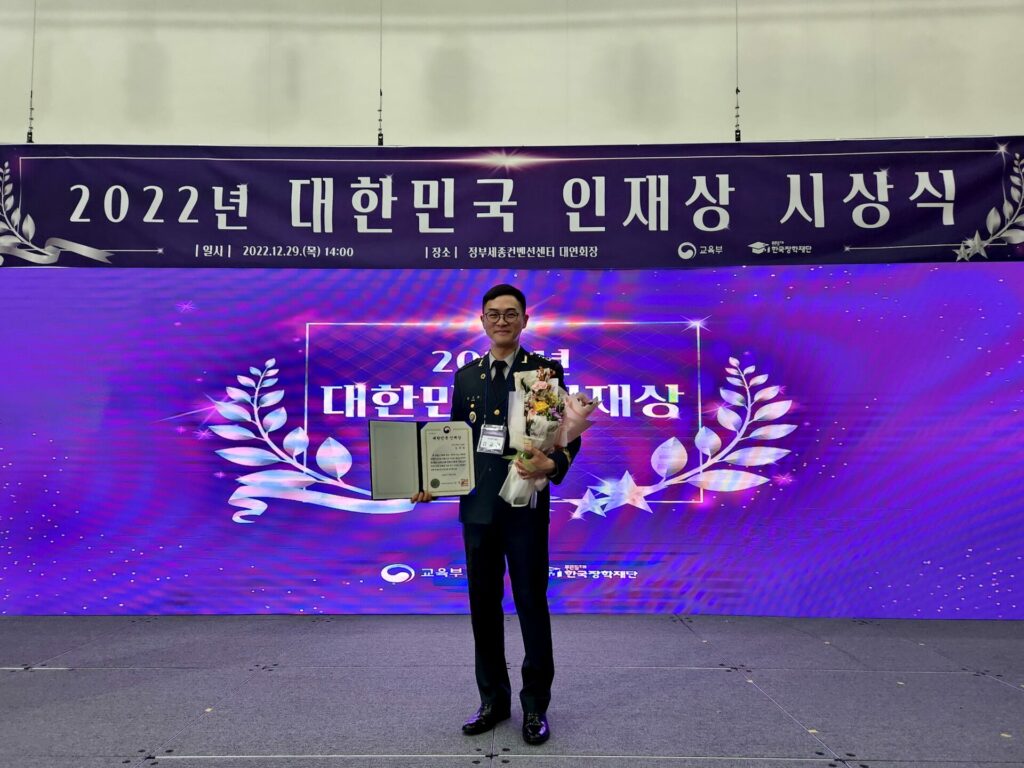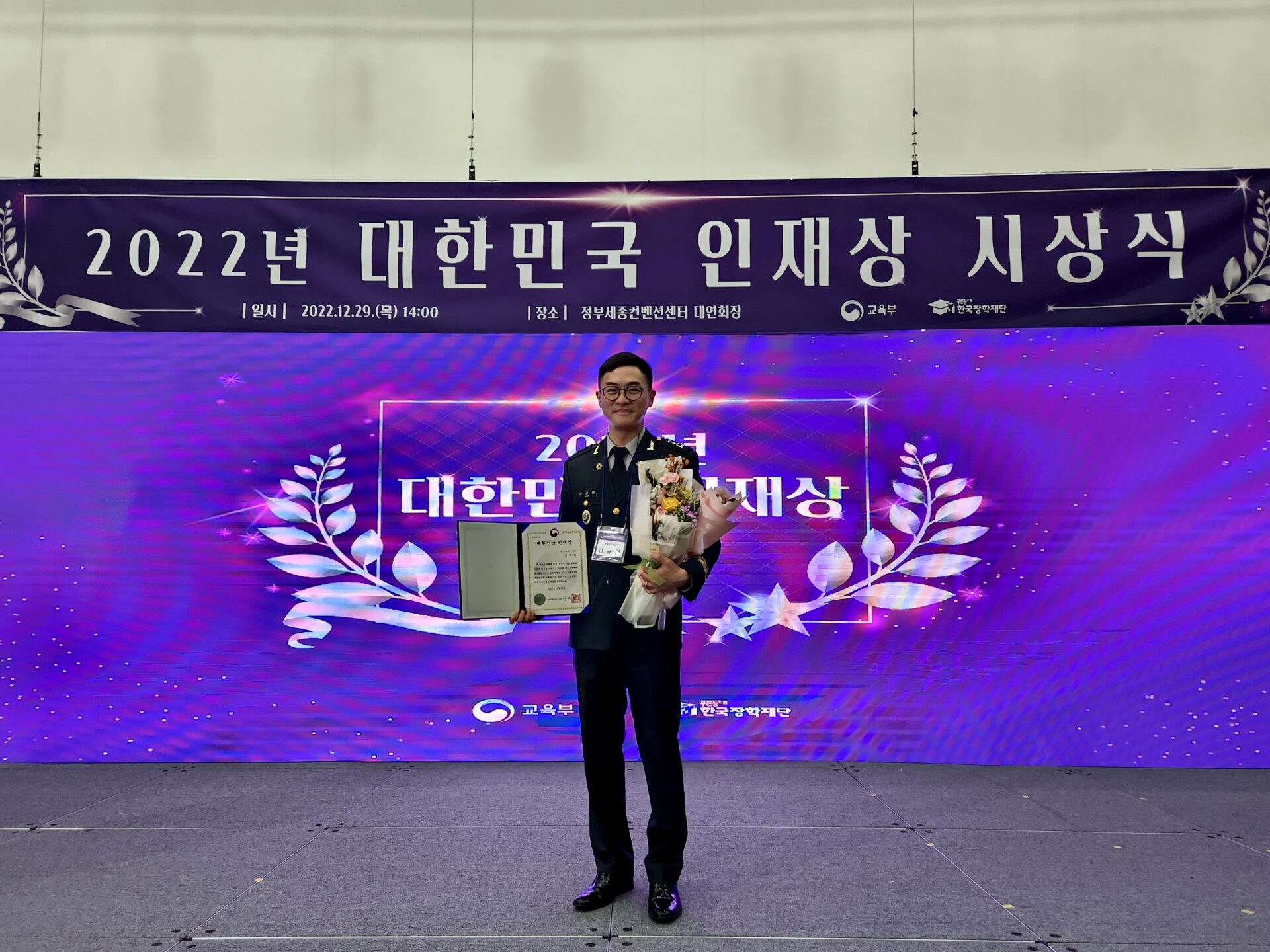 Related Link: https://m.newspim.com/news/view/20221229000227