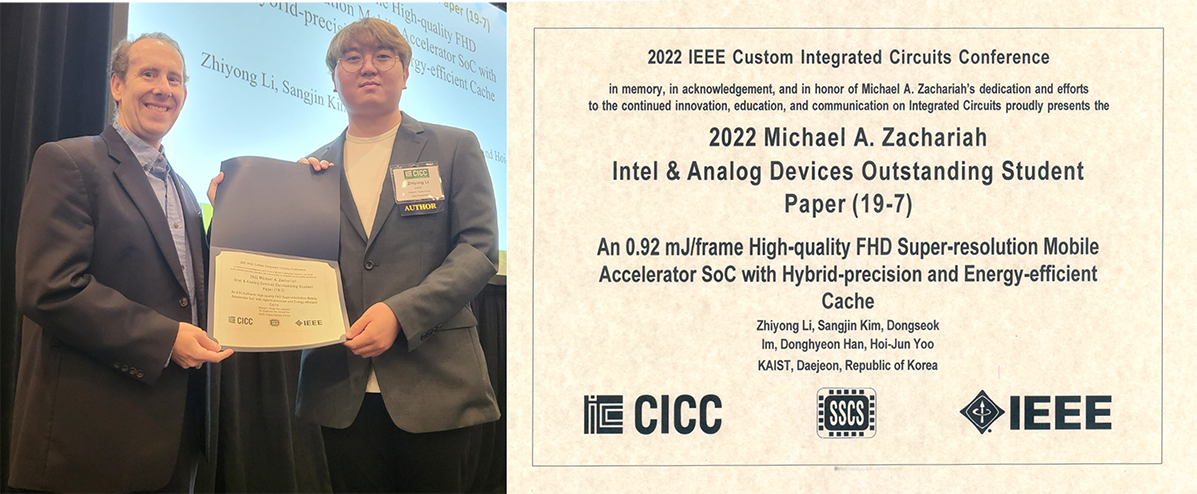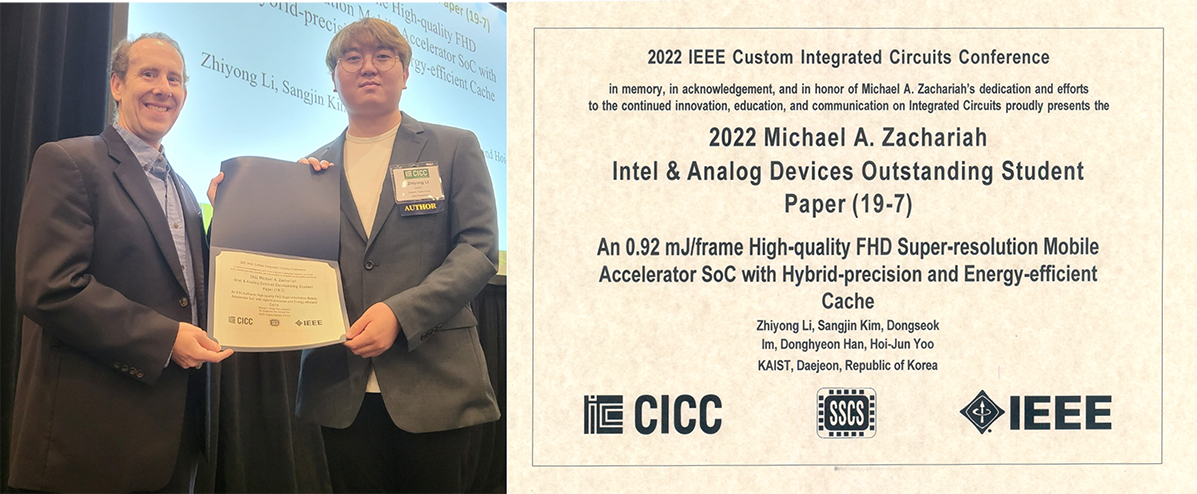 [Award ceremony picture, Li Zhiyong, left side]
KAIST EE Ph.D. student Zhiyong Li (Advised by Prof. Hoi-Jun Yoo) won the Outstanding Student Design Award at the 2022 IEEE Custom Integrated Circuits Conference (CICC). The conference was held in California, U.S. from April 24th to 27th. CICC is an international conference held annually by IEEE. Ph.D. student Zhiyong Li has published a paper titled "An 0.92mJ/frame High-quality FHD Super-resolution Mobile Accelerator SoC with Hybrid-precision and Energy-efficient Cache".
Details are as follows. Congratulations once again to Ph.D. student Zhiyong Li and Professor Hoi-Jun Yoo!
Conference: 2022 IEEE Custom Integrated Circuits Conference (CICC)
Date: April 24-27, 2022
Award: Intel & Analog Devices Outstanding Student Paper Award
Authors: Zhiyong Li, Sangjin Kim, Dongseok Im, Donghyeon Han, and Hoi-Jun Yoo (Advisory Professor)
Paper Title: An 0.92mJ/frame High-quality FHD Super-resolution Mobile Accelerator SoC with Hybrid-precision and Energy-efficient Cache