Professor Jaewoong Jung's lab has been selected for 2023 National Research and Development TOP 100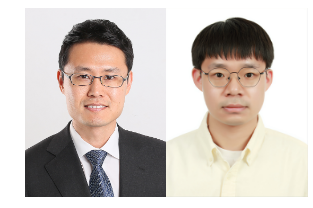 [Professor Jaewoong Jeong, Ph.D candidate Choong-yeon Kim]
The wireless brain control system technology developed by Professor Jung Jae-woong's laboratory at KAIST has been finally selected for the '2023 National Research and Development TOP 100' by the Ministry of Science and ICT.
The National Research and Development TOP 100 is a policy that selects outstanding national research and development achievements across various ministries and agencies, marking its 18th year this year.
In the current year, a total of 854 candidate achievements recommended by each ministry underwent evaluation by a selection evaluation committee consisting of 100 experts from industry, academia, and research institutions. With this evaluation, the final 100 outstanding achievements are selected after public verification.
Particularly noteworthy is that Professor Jung Jae-woong's research outcome was also chosen as one of the 'Top 10 Achievements in Social Problem Solving' through nationwide online voting. 
The selected research involves the 'Development of a Wireless Brain Control System Based on the Internet of Things for Brain Research Automation and Remote Treatment of Brain Diseases.'
It was carried out with the support of the Mid-Career Researcher Support Project by the Ministry of Science and ICT.
As the world enters the era of aging, the number of patients suffering from brain diseases such as Parkinson's is rapidly increasing.
However, the pace of progress in brain research to elucidate brain function and cure brain diseases has not kept up with the increasing rate of patients.
In response, Professor Jung Jae-woong's research team combined wireless neural implant technology with IoT technology.
They successfully developed the world's first IoT-based high-efficiency brain control system that can remotely select and control dozens to hundreds of brains with transplanted wireless neural implants simultaneously, anywhere in the world.
This technology not only supports fully automated, low-cost, high-efficiency brain research but also demonstrates the possibility of remote implementation for the efficient treatment of brain diseases such as Parkinson's, dementia, and epilepsy.
Thus, it presents a new vision for brain research and the brain disease treatment.
Ph.D candidate Kim Chung-yeon, a KAIST undergraduate alumni, participated as co-first author in the introduced paper. It was published in the most prestigious international journal 'Nature Biomedical Engineering' on June 20, 2022 (Paper Title: Scalable and modular wireless-network infrastructure for large-scale behavioural neuroscience).
For more detailed information related to this news, you can check the link below.
https://m.dongascience.com/news.php?idx=62362