Shinsegae I&C and KAIST Opens Retail-Tech AI Research Center for Industry-Academic Cooperation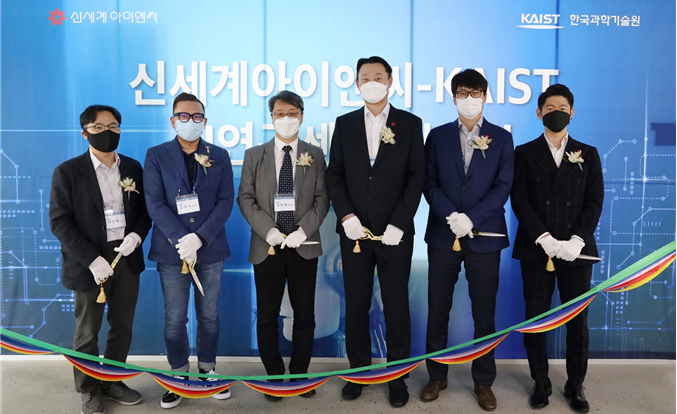 Shinsaegae I&C (손정현) together with KAIST has opened the 'Shinsegae I&C-KAIST AI Research Center' for industry-academic cooperation and retail specialized AI technologies.

The opening ceremony was held on March 30th at the KAIST IT Building. SSG I&C CEO Jeonghyun, Son, Strategic IT Business Team Younji, Yang, head of EE department Joonhyuk Kang, and head of SSG I&C-KAIST AI research center Dae-Shik Kim attended the opening ceremony.

The SSG I&C-KAIST AI was founded for developing AI based technologies for retail business instead of relying on short-term research projects. It will be specialized for retail-tech based applications and also work further on related industry-academic cooperation based research projects.

The center's research achievements will be quickly applied to the industry field. We expect the AI vision technology used for self-service stores and deep learning based technologies for predicting demands will be instantly applied on retail trend related AI services.