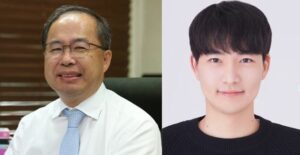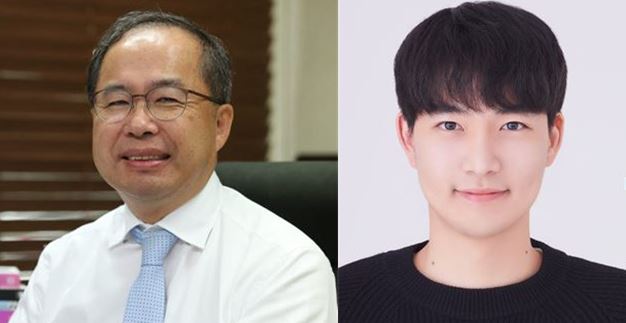 [Prof. Joungho Kim, Hyunwook Park, from left]
-Award Name: Best Poster Award
-Paper Title: Scalable Transformer Network-based Reinforcement Learning Method for PSIJ Optimization in HBM
-Authors: Hyunwook Park, Taein Shin, Seongguk Kim, Daehwan Lho, Boogyo Sim, Jinouk Song, Kyu-Bong, and Joungho Kim (Corresponding author) 
-Conference Name: 2022 IEEE 31th Conference on Electrical Performance of Electronic Packaging and Systems
-Time of the event: 9 to 12th October, 2022 at San Jose, CA, USA
KAIST EE Postdoc researcher Hyunwook Park (under the supervision of Professor Joungho Kim) won the Best Poster Award at 2022 IEEE 31th Conference on Electrical Performance of Electronic Packaging and Systems (EPEPS Conference), which was held at San Jose, California, from 9 to 12th October.  
EPEPS Conference is an annual academic conference in which many prestigious universities and companies share their research works in the field of signal and power integrity-based semiconductor.
Postdoc researcher Researcher Hyunwook Park presented the paper "Scalable Transformer Network-based Reinforcement Learning Method for PSIJ Optimization in HBM", which was nominated for the Best Poster Award thanks to its excellence.