KAIST PhD candidate Yuji Roh from the School of Electrical Engineering (advisor: Prof. Steven Euijong Whang) was selected as a recipient of the 2022 Microsoft Research PhD Fellowship.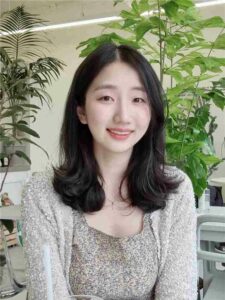 [Yuji Roh]
The Microsoft Research PhD Fellowship is a scholarship program that recognizes outstanding graduate students for their exceptional and innovative research in areas relevant to computer science and related fields.
This year, 36 people from around the world received the fellowship, and Yuji Roh from KAIST EE is the only recipient from universities in Korea. Each selected fellow will receive a $10,000 scholarship and an opportunity to intern at Microsoft under the guidance of an experienced researcher.
Yuji Roh was named a fellow in the field of "Machine Learning" for her outstanding achievements in Trustworthy AI.
Her research highlights include designing a state-of-the-art fair training framework using batch selection and developing novel algorithms for both fair and robust training.
Her works have been presented at the top machine learning conferences ICML, ICLR, and NeurIPS among others.
She also co-presented a tutorial on Trustworthy AI at the top data mining conference ACM SIGKDD. She is currently interning at the NVIDIA Research AI Algorithms Group developing large-scale real-world fair AI frameworks. 
The list of fellowship recipients and the interview videos are displayed on the Microsoft webpage and Youtube.
The list of recipients: https://www.microsoft.com/en-us/research/academic-program/phd-fellowship/2022-recipients/
Interview (Asia): https://www.youtube.com/watch?v=qwq3R1XU8UE

[Research achievements of Yuji Roh: Fair batch selection framework (left) and fair and robust training framework (right)]