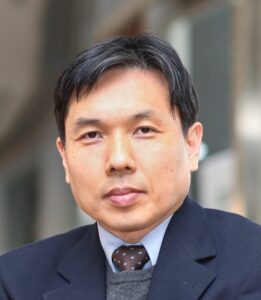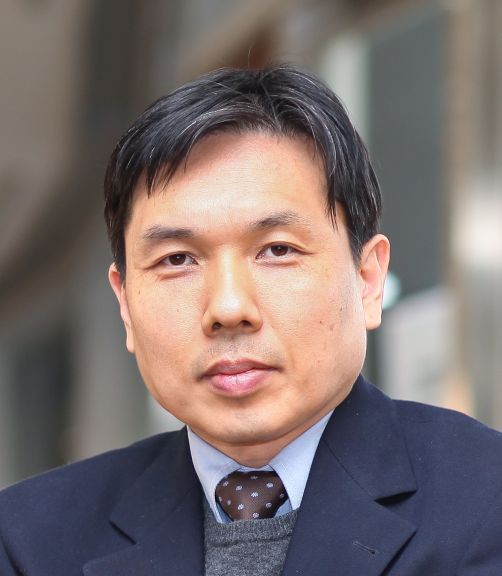 [Prof. David Hyunchul Shim]
Professor David Hyunchul Shim's team (PhD Student Boseong Kim, M.S. Student Jaeyong Park)  won 1st place in the indoor reconnaissance drone section of the 5th Army Tiger DroneBot Mission Challenge (held on Aug. 31) hosted by the Army Headquarters and the team deserved 10 million won prize money.
The awards ceremony was held on Oct. 4 at the Republic of Korea Army Training and Doctrine Command (ROKA TRADOC).
The teams are required to fly from the parking lot outside of the building, enter the building through a window on the second floor, and explore the inside of the building autonomously. The drone needed to find hidden objects, send the results to the ground station in real time, and come back to the home position after completing the missions.
Professor Hyunchul Shim's research team performed all the missions flawlessly using various algorithms and techniques, such as in-house 3D LiDAR-based localization (SLAM), 3D obstacle avoidance path planning, onboard real-time object detection, and autonomous exploration algorithm in the unknown area.
Among eight participants (four teams withdrew) Professor Shim's team was the only team that performed a completely autonomous flight from takeoff to return, showing an overwhelming ability to perform such complex missions which difficult for human pilots.
The indoor autonomous flight algorithm developed by the team is the key technology for indoor reconnaissance drones to be used in future battlefield and disaster situations. Once again, this competition showed KAIST's autonomous flight drone technology capabilities.