[Ph.D. candidate See-On Park, Ph.D. candidate Hakcheon Jeong, Master course Jong-Yong Park and Professor Shinhyun Choi, From left] 
See-On Park, Hakcheon Jeong, Jong-Yong Park, researchers under EE Professor Shinhyun Choi, developed a highly reliable variable resistor (memristor) array that simulates the behavior of neurons using a metal oxide layer with an oxygen concentration gradient, and published their work in Nature Communications.
The study was selected for the Nature Communications' Editor's highlight, as well as for the Featured Image on the journal website's front page. 
Link : https://www.nature.com/ncomms/
At KAIST, their research was introduced as one of the breakthrough researches of Fall 2022 within the College of Engineering.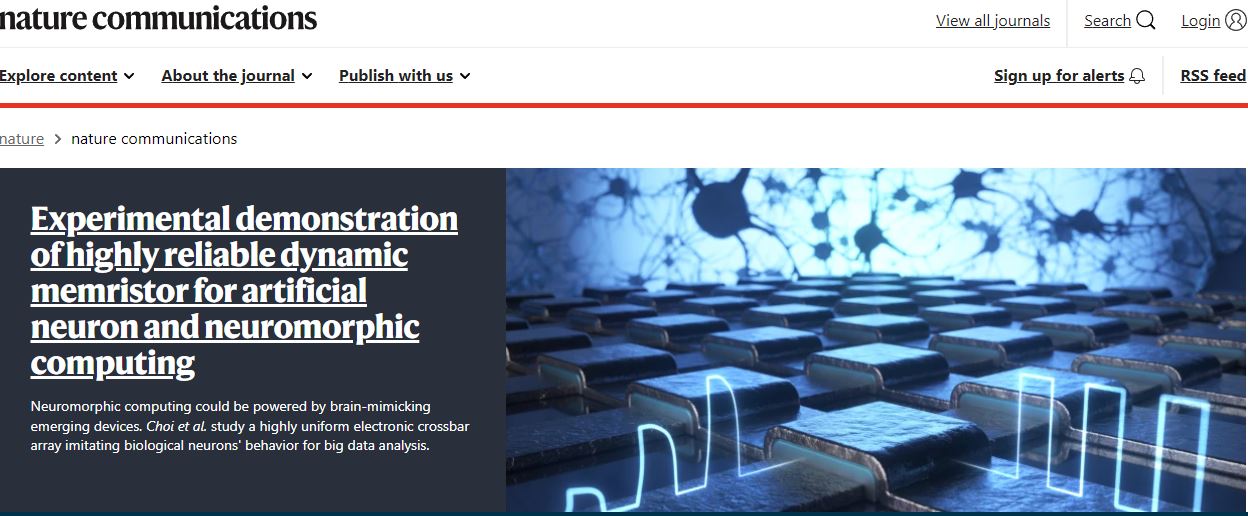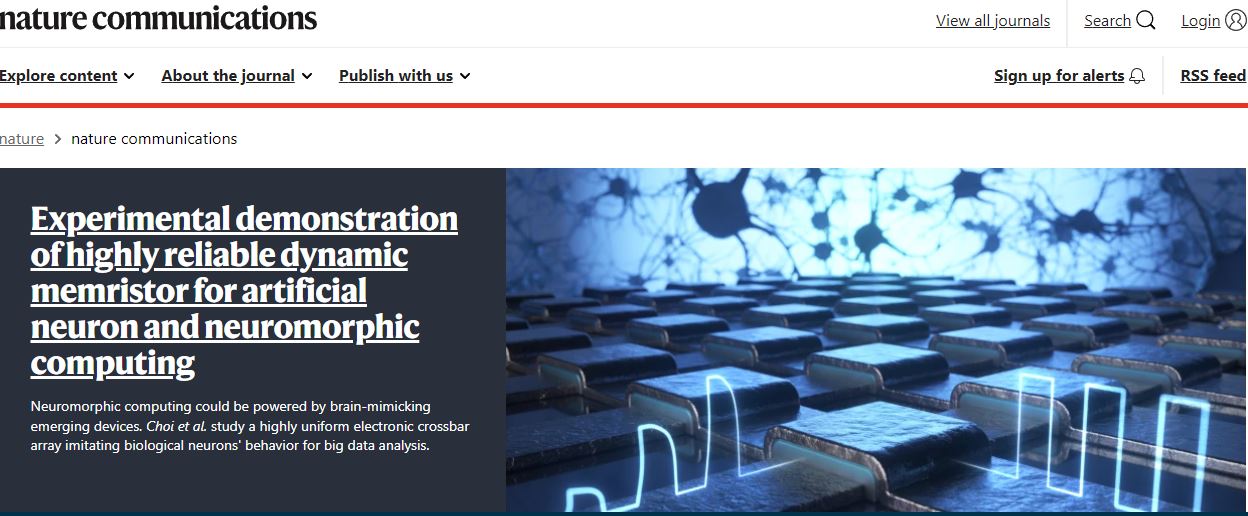 [Figure 1. The Featured Image in the Nature Communications front page introducing the KAIST team's research on the memristor for artificial neurons] 
(Thesis title: Experimental demonstration of highly reliable dynamic memristor for artificial neuron and neuromorphic computing) 
This research was conducted with the support from the Samsung Research Funding & Incubation Center of Samsung Electronics